This week in our Wellbeing session  Louise L  gave an excellent presentation focused on Community Service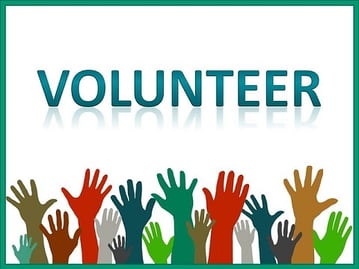 What is Community Service?
Community service is work done by a person or group of people that benefits others. It is often done near the area where you live, so your own community reaps the benefits of your work. You do not get paid to perform community service, but volunteer your time. Community service can help many different groups of people: children, senior citizens, people with disabilities, even animals and the environment. Community service is often organized through a local group, such as a place of worship, school, or non-profit organization, or you can start your own community service projects.  Community service can even involve raising funds by donating used goods or selling used good like clothing
Many people participate in community service because they enjoy helping others and improving their community. Some students are required to do community service in order to graduate high school or to receive certain honors. Some adults are also ordered by a judge to complete a certain number of community service hours.
 Why Should You Participate in Community Service?
There are numerous benefits to participating in community service, both for yourself and others. Below are some of the most important benefits of volunteering:
Gives you a way to help others
Helps improve your community
Can help strengthen your resume and college applications
Can be a way to meet new friends
Often results in personal growth
Gives you a way to gain work experience and learn more about certain jobs
How Should You Use This List?
This list of over one hundred community service examples is organized by category, so if you're particularly interested in working with, say, children or animals, you can easily find community service activities more related to your interests.
In order to use this list most effectively, read through it and make note of any community service ideas that match your interests and that you may want to participate in. Some considerations to keep in mind are:
Who would you like to help?
 Is there a specific group of people or cause you are passionate about? Look for projects that relate to your passion and interests. You may also just want to perform particular community service activities that allow you to do hobbies you enjoy, like baking or acting, and that's fine too.
Do you want a community service activity that is reoccurring or a one-time event?
Perhaps you don't have enough time to regularly devote to community service. In that case, it may be better to look for opportunities that only occur once or sporadically, such as planning special events or helping build a house.
What kind of impact do you want to have?
Some people prefer to participate in community service activities that have a quantifiable impact, for example, activities where you know the specific number of kids you tutored, dollars you raised, or cans of food you collected. This is in contrast to activities that don't have such clear numbers, such as creating a garden or serving as a volunteer lifeguard. Some people prefer quantifiable activities because they feel they look stronger on college applications, or because they simply enjoy knowing their exact impact on the community.
What skills would you like to gain?
Many community service activities can help you gain skills. These skills can range from teaching to medicine to construction and more. If there is a particular skill you'd like to learn for future classes, jobs, or just out of personal interest, you may want to see if there is a community service activity that helps you learn that skill.