Activity name:
Soup Kitchen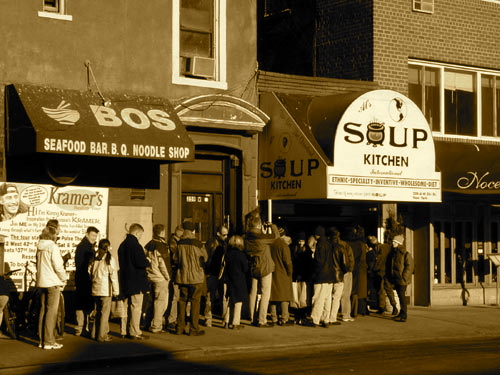 When: First Saturday of Every month normally starting at 10 am
What:
Every month the Evangelical Lutheran Church of Geneva serves a meal to around 100 homeless or indigent local people.  We welcome student help with chopping chicken and vegetables, preparing salad, and serving the food.  This involves 2 to 3 hours of work. 
Where: It is located directly behind Gare Cornavin, but lifts are available from the school (leaving at 9h30).
Who:
In general, regulars are preferred since they will have some idea what to do after the first visit, but first time participation is encouraged including those just sampling the activitiy.  French language skills are welcome but not needed.